---
CATS College London










La Scuola
Il CATS College di Londra è una bellissima scuola facente parte di una realtà che vanta più di 60 anni di esperienze, la scuola vanta infrastrutture di alta classe e moderne. La scuola si trova nel centro di Londra, a soli cinque minuti a piedi dal British Museum, Covent Garden e Oxford Street. La stazione della metropolitana si trova nelle vicinanze della scuola, permettendo di raggiungere altri luoghi più importanti della città. Le aule sono ben attrezzate e dispongono di lavagne interattive e accesso internet. Gli studenti si incontrano durante le pause e dopo le lezioni in un confortevole student lounge. Gli studenti dispongono di computer e internet wireless. La scuola offre un caffè ed una caffetteria. Nel Centro Studi è possibile noleggiare materiali per l'apprendimento, fare compiti a casa o lavorare al computer.
L'offerta didattica al CATS College London
Dal Trimestre all'Anno e fino alla maturità inglese A-Level
A-Level - Gli Studenti che in Italia hanno terminato di frequentare la terza superiore e che decidono di frequentare un trimestre, due trimestri o l'anno in Inghilterra vengono inseriti nello Year 12, che corrisponde al primo dei due anni del percorso denominato Sixth Form o A-Level che è la maturità inglese. Durante lo Year12 si studiano da 3 a 4 materie (minimo tre ma può essere richiesta la quarta), i programmi sono molto approfonditi e permettono di studiare le materie che più appassionano.
Chi decidesse di proseguire gli studi in Inghilterra frequenterà lo Year13, anno finale che sfocia a giugno nella maturità Inglese A-Level, esame che normalmente verte su tre materie. Tutti gli studenti possono iniziare con un trimestre e poi decidere di fermarsi in UK fino ad arrivare al conseguimento dell'A-Level. Nel caso si decida di studiare presso un aUniversità Inglese CATS College sarà di supporto durante la application universitaria.
E' possibile sostenere gli esami A-Level con la frequenza di soli 3 Terms, ovvero in un solo anno scolastico.
Materie offerte al CATS College di Londra: Accounting - Biology - Business - Chemistry - Economics - Fine Art - French - Further Mathematics -Geography - History - Mathematics - Photography - Physics - Politics - Psychology - Sociology.
Altri corsi offerti da CATS College London
CATS College London offre anche corsi per accedere e sostenere gli esami GCSE (Year 10 e 11), la frequenza è di 4, 5 o 6 Term.
CATS College London propone inoltre delle ottime Foundation della durata di 3 Term pari a un anno scolastico. Le Foundation proposte sono Accounting, Business, Computer Studies, Financial Trading, History, Mathematics, Psychology, Visual Arts.
Degna di nota ed unica è la Foundation "University Fundation Porgramme (UFP) - Financial Trading" (Link)
Sport -Attività extra curricolari
CATS College London propone un'ampia scelta di attività sportive, artistiche e culturali, ecco un breve riassunto:
Sport: Football, Basketball, Volleyball, Badminton, Table tennis, Horse riding, Rugby, Running club, Local gyms, Swimming
Arte: Media club, Performing arts, Music club, Dance club, Music performances, Kent music school, Art portfolio classes, Drama productions, Art exhibitions
Academic: Science club, Key Professions, Creativity, Activity and Service (CAS), Spanish club, Online university courses, Crest Science awards, University talks, Academic visits, Mock interviews, Psychology club, STEM club, Young Dragons Enterprise, Olympiads and competitions
Leadership: Model United Nations, Young Enterprise, Student Council, Duke of Edinburgh's Award, Language Leadership Award, Global Leaders, Conference club, Leadership training day, New York United Nations
Social: CATS London organizza eventi sociali e ricreativi, oltre che viaggi in Europa e in tutto il mondo.
La Sistemazione
CATS London offre due residence:
Date e Costi
Periodi:
1° Term: Settembre-Dicembre
2° Term: Gennaio-Marzo
3° Term: Aprile-Giugno
Quota di Partecipazione* A.A. 2022-23 in Sterline:
Un Term 3 materie A-level**: £ 9.330 (£ 27.990 /anno)
Materia Addizionale A-level: Su richiesta
Sistemazione (full board)

Single en-suite: £ 7.165 per Term (£ 21.495 /anno)
Shared en-suite: £ 6.165 per Term (£ 18.495 /anno)
Premium Single en-suite: su richiesta

Registration fee (una tantum): £ 300
Deposito di sterline: Year £ 2.200 - 1 o 2 Term £ 700 (reso al rientro)
Il Soggiorno Studio TSA comprende:
Corso A-Level 1 o più Term
Materiali didattici
Sistemazione in College
Trattamento di Pensione Completa (brunch and supper nei week-end)
Supervisione 24h da tutor preposti
Servizio di Guardianship fornito dalla scuola
Assicurazione medico-bagagli fornita da TSA con validità 120gg
Assistenza 24h TSA
La quota non comprende:
Volo aereo (su richiesta)
Transfer London Airports £130 su richiesta (London City £60)
Spese Iscrizione e Servizi TSA: € 1.000,00
Pagamenti: Registration Fee + Deposito all'iscrizione - Saldo 30gg prima del Term
(*) link costi completi scuola
(**) E' possibile iscriversi alle stesse condizioni economiche a: A-Level Year12 - A-Level Fast-track Year12+Yar13 - GCSE Fast-track - Pre-Programme e University Foundation Programme
Tre ragioni per scegliere questa scuola
Campus moderno, nel cuore di Londra a Bloomsbury
Eccellenza didattica
Ambiente internazionale
---
Immagini della scuola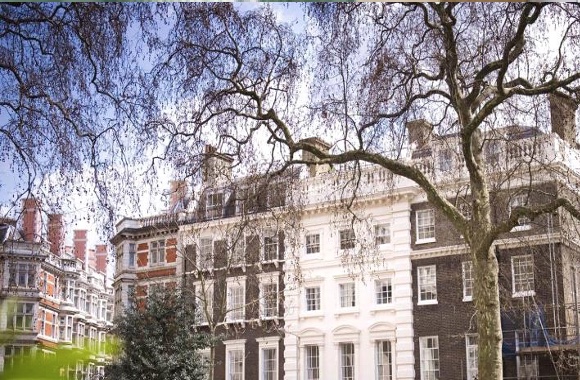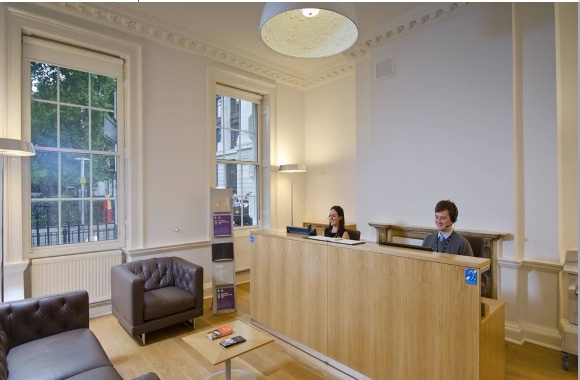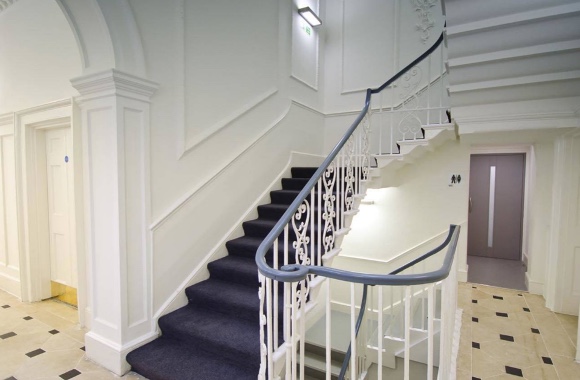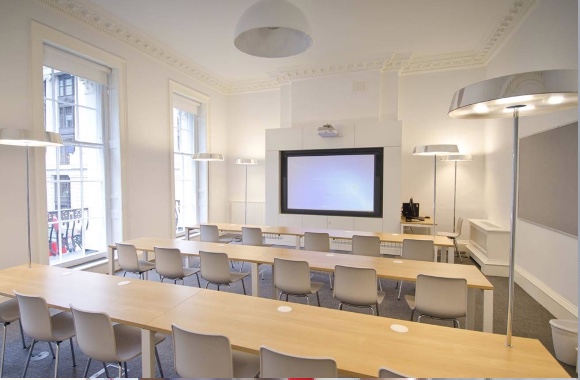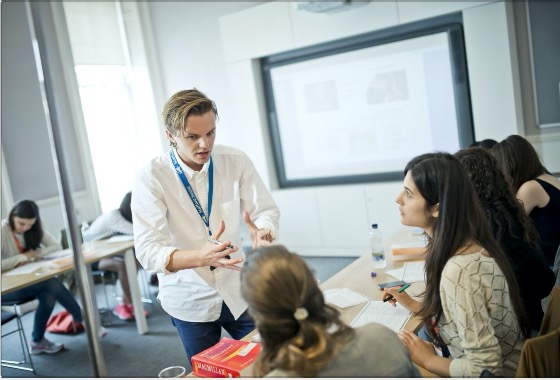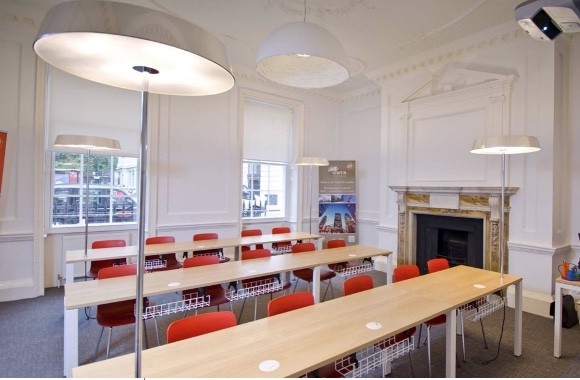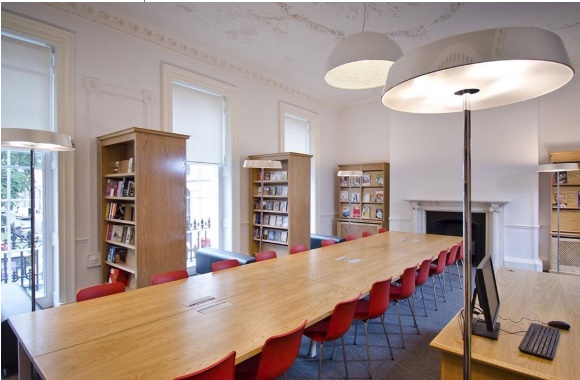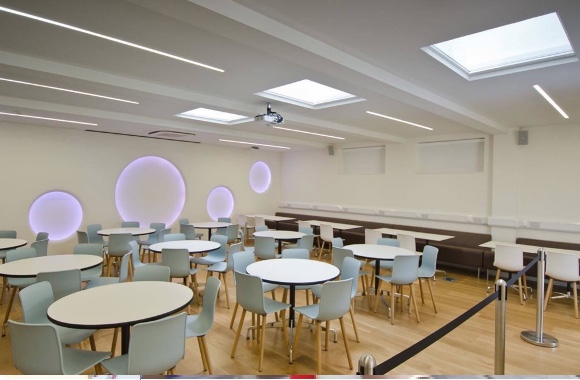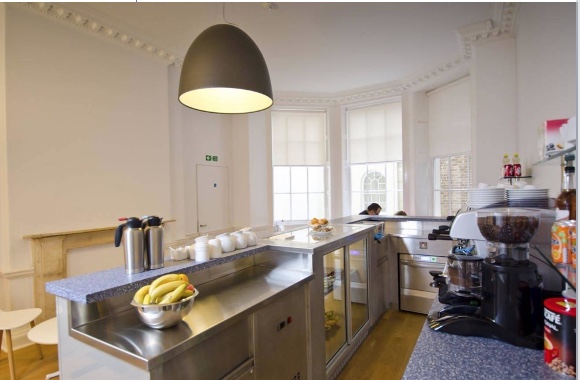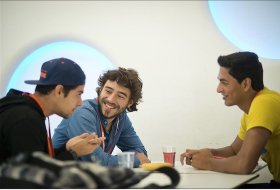 Informazioni su Londra
La capitale del Regno Unito è una metropoli multietnica, una città con enorme influenza nei campi della cultura, della comunicazione, della politica, dell'economia e dell'arte. A Londra hanno sede numerose istituzioni ed organizzazioni internazionali, a conferma del suo ruolo mondiale. Vi si trovano importanti musei, teatri e sale da concerto. Cultura, moda, letteratura, musica, concerti rappresentano un'esperienza carica di vitalità e in continua evoluzione.
Link utili
Location
43-45 Bloomsbury Square, Holborn, London WC1A 2RA, Regno Unito (corsi Stafford House Study Holidays ℅ 2 Southampton Pl, London WC1A 2DA)
mappa