---
Mill Hill Boarding School (Direct)








Il College
La bellissima Boarding School Mill Hill è stata fondata nel 1807 è conosciuta per aver avuto tra i suoi allievi Margaret Thatcher. La scuola è circondata da 120 acri di parchi, dove si trovano tra l'altro campi da tennis, una piscina indoor ed un bellissimo teatro. Tutto è allo stato dell'arte ed all'insegna dell' eccellenza e della magnificenza. Oltre alle ottime strutture sportive, anche le aule sono belle, moderne ed accoglienti.
Corsi e Attività
La lingua viene appresa attraverso esperienze concrete e fortemente comunicative: al mattino attività d'aula in classi internazionali, al pomeriggio e alla sera un ricco programma di coinvolgenti attività interdisciplinari, arricchite da escursioni alla scoperta di luoghi e città interessanti e prestigiosi.
Presso la Mill Hill Boarding School è possibile scegliere tra due Programmazioni:
English Plus: 15 ore a settimana di Inglese Generale e approfondimento delle quattro abilità linguistiche (reading, listening, writing, speaking) con particolare enfasi sull'utilizzo attivo e pratico della lingua; 7.5 ore a settimana di Creative Arts (Teatro, Musica, Danza e Arte), 7.5 ore di Sport misti (Basket, Badminton, Tennis, Danza, Calcio, Nuoto, Fitness, Ping-Pong, Cricket, Croquet, Eton Fives, Tag Rugby, Aerobica, Pallavolo).
Intensive Academic: per studenti interessati a studiare in una Boarding School inglese o semplicemente vogliano un programma più stimolante accademicamente, Mill Hill offre al posto delle ore di Sport (i corsi di Inglese Generale e Creative Arts rimangono i medesimi) 7.5 ore di Matematica e Scienze, dove vengono abbinate lezioni di vocabolario specifico della materia a esperimenti pratici in laboratorio.
Full Multi Activity Programme: terminate le lezioni in aula, i ragazzi sono coinvolti in attività sportive, artistiche e creative quali calcio, tennis, danza, nuoto, baseball, basket, teatro, arts&craft, e altro.
Attività Serali: attività interdisciplinari, di giochi e feste, e l'apprendimento della lingua continua fino all'ora del riposo: disco, quiz, karaoke, film nights, talent show, altro.
Ogni settimana due escursioni di un'intera giornata: London (Shakespeare Globe Theatre, Buckingham Palace, The National Gallery, ..), Brighton, Oxford, Cambridge, The Harry Potter Studio Tour, Warwick Castle, Stratford-upon-Avon.
La Sistemazione
In College: sistemazione in camere singole, doppie o triple. Il trattamento è di pensione completa.
Date e Costi
Età: 12-17 anni
Arr. / Part. - Lun. / Lun.
Periodo (2, 4, 6 o 8 settimane): 29 giugno - 13 luglio; 13-27 luglio; 27 luglio-10 Agosto; 10-24 agosto 2020
Quota di Partecipazione*: € 3.110,00
Il Soggiorno Studio TSA comprende:
Corso di 2 settimane x 15 lezioni/week
7.5 ore di Creative Arts
7.5 di Sport (opz. English Plus)/7.5 ore di Maths&Science (opz. Intensive Academic)
Materiali didattici
Escursioni ed attività pomeridiane/serali come programma
Test iniziale e rilascio del Certificato
Sistemazione in College
Trattamento di Pensione Completa
Supervisione 24h da tutor preposti
Assicurazione medico-bagaglio
Assistenza 24h TSA
Transfer in UK nei giorni, orari ed aeroporti previsti
La quota non comprende:
Volo aereo (su richiesta)
Quota servizi e supporto TSA € 130,00
*verificare disponibilità
Day School
Gli studenti possono frequentare il Programma con la formula Day School dal martedì alla domenica. Il programma prevede sempre il corso di Inglese da 15 ore settimanali con abbinamento a scelta tra sport oppure Scienze/Matematica, ore di Creative Arts ed attività pomeridiane "social".

I costi del Programma Corso + Pranzo + Social Programme*: € 2.550,00 (minimo 2 settimane)

I genitori possono approfittare per seguire a loro volta un corso presso una delle scuole Adulti o Professional & Business della città.
*verificare disponibilità
---
Immagini della scuola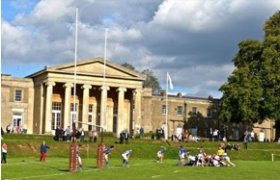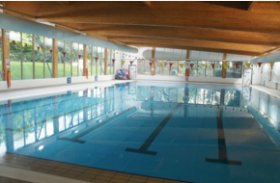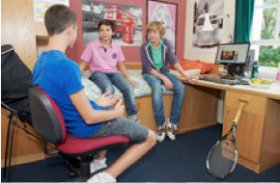 Informazioni su Londra
Londra, la capitale del Regno Unito, è una metropoli multietnica, una città con enorme influenza nei campi della cultura, della comunicazione, della politica, dell'economia e dell'arte. A Londra hanno sede numerose istituzioni ed organizzazioni internazionali, a conferma del suo ruolo mondiale. Vi si trovano importanti musei, teatri e sale da concerto.
Location
The Mount, Mill Hill International, Milespit Hill, Mill Hill Village, London, England NW7 2RX
mappa