---
Dicker Boarding School - Legat












La Boarding School
La Boarding School Bede's Dicker sorge nel villaggio di Upper Dicker nel cuore del Sussex, a poca distanza da Eastbourne e dalle sue famose spiagge. St Bede's Dicker è circondata da un parco di 32 ettari dove si trovano un laghetto, campi da tennis, un campo sportivo, una palestra, campi da squash, una piscina, campi da gioco, un teatro, sale per la danza, un piccolo campo da golf. Qui impera la magnificenza, la bellezza, la protezione e l'attenzione dei particolari. Questa caratteristica si riflette nelle moderne aule, nelle confortevoli camere, negli spazi comuni e nell'aula Computer, dove i ragazzi possono scrivere email a casa e navigare in internet con un sistema con filtro. E' presente anche WiFi in tutta la scuola (per la rete Wifi è necessario utilizzare il proprio laptop o ipad). Si tratta di un ambiente dall'atmosfera rilassata e familiare, dove ogni studente può sentirsi al sicuro e allo stesso tempo essere libero di vivere un'esperienza ricca e stimolante.
Dance Academy
Il corso presso questa scuola è incentrato sulla Danza
ed
è denominato "
Legat School of Dance
": il nome racconta la storia intrinseca di questo prestigioso corso, pensato e creato nel 1939 dalla Signora N. Legat. Oggi annovera il primato di essere il primo corso di danza classica istituito presso una Boarding School; il corso Legat ha festeggiato quest'anno il suo 75° anniversario. Il corso ha la durata di 2 settimane e prevede 34 ore di danza (classica e contemporanea, coreografia, pilates e fitness) distribuite sulle due settimane, ed al termine si terrà un bellissimo spettacolo nel magnifico teatro della Boarding School, lo spettacolo è aperto al pubblico esterno.
Corso di Inglese e Attività
12,5 ore di English Skills

(grammatica, pronuncia, abilità di scrittura e ascolto, vocabolario).

Full Multi Activity Programme: l

a lingua viene appresa attraverso attività sportive come tennis, cricket, basket, fotball, squash, nuoto, badminton, rugby ed altre attività, quali gift and jewellery making, recitazione, T-Shirt design, circuit training, scacchi, street dance, yoga, origami, altro.

Ogni settimana un'escursione

di un'intera giornata

(es. Londra: British Museum, Bukingham Palace, London Eye, Westmister Abbey, altro)

e un'escursione di una mezza giornata.

Attività Serali: con giochi e feste (Karaoke, Talent Show, Disco, Music Quiz, Fashion Show...) e l'apprendimento della lingua continua fino all'ora del riposo.
La Sistemazione
In College: Le stanze si trovano in tante casette ciascuna con uno spazio per il relax e il tempo libero. Le camere possono essere doppie, triple o quadruple, con bagni condivisi. Il trattamento è di pensione completa con pranzi caldi (durante le escursioni sono previsti pranzi al sacco). Esiste anche un servizio bi-settimanale di lavanderia.
Date e Costi
Età: 12-17 anni
Arr. / Part. - Dom. / Sab.
Periodo: 7 - 20 Luglio 2019
Quota di Partecipazione: € 3.680,00
Il Soggiorno Studio TSA comprende:
Corso di 2 settimane x 22,5 (60') lezioni/week
Materiali didattici
Escursioni ed attività pomeridiane/serali come programma
Test iniziale e rilascio del Certificato di fine corso
Sistemazione in College
Trattamento di Pensione Completa
Supervisione 24h da tutor preposti
Assicurazione medico-bagaglio
Assistenza 24h TSA
Transfer in UK nei giorni, orari ed aeroporti previsti
La quota non comprende (su richiesta):
Foto
Video
---
Immagini della scuola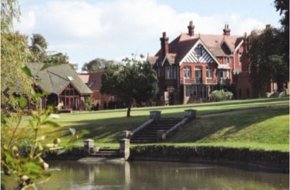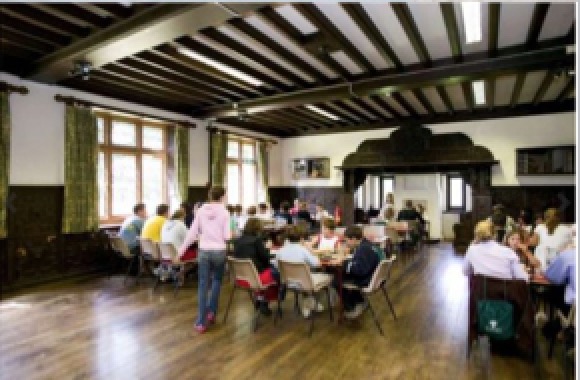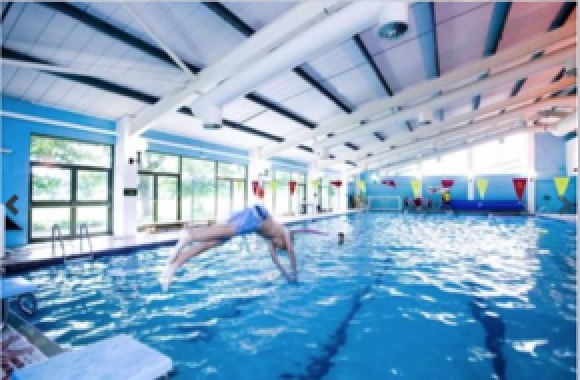 Informazioni su Upper Dicker – Eastbourne
Upper Dicker si trova nel cuore del Sussex, a poca distanza da Eastbourne, una bellissima città della costa meridionale dell'Inghilterra, tra le più soleggiate della Gran Bretagna. Luogo ideale per combinare studio
Leggi di più
Location
Upper Dicker Hailsham. East Sussex, BN27 3QH
mappa