---
Caterham Boarding School


Il College
La Caterham Boarding School si trova nel Surrey, circondata dalla natura e da boschi incantevoli. Seppur appartata, è comoda per raggiungere luoghi primari e permette escursioni in varie località tra cui il centro di Londra. La scuola, grazie a posizione e struttura si rende ottimale anche per gli studenti più piccoli. Vanta ampi terreni, con campi da gioco all'aperto, strutture sportive al coperto, una piscina, un auditorium e un teatro. Le aule sono luminose, accoglienti e moderne. Dispone di connessione internet, con Wi-Fi che raggiunge la maggior parte delle aree. Possiede inoltre una sala da pranzo molto spaziosa.
Corsi e Attività
La lingua viene appresa attraverso esperienze concrete e fortemente comunicative: al mattino attività d'aula in classi internazionali, al pomeriggio e alla sera un ricco programma di coinvolgenti attività interdisciplinari, arricchite da escursioni alla scoperta di luoghi e città interessanti e prestigiosi.
Corso di lingua da 15 ore di lezione a settimana (60') con insegnanti qualificati e madrelingua, in classi da massimo 15 studenti. Il corso si pone l'obiettivo di approfondire in modo equilibrato le principali abilità linguistiche. Per tutti i livelli di inglese.

Extra a pagamento: Harry Potter - 6 ore a settimana di attività correlate al mondo del famoso mago (studio dei personaggi dei libri e dei film, lezioni di magia, serate a tema), con un'escursione settimanale che diventa dedicata (Oxford con tour tematico / visita dei Warner Bros Studios).

Leaders Of Tomorrow (liv. min. B1): per coloro che abbiano già una buona base linguistica e già compiuto i 13 anni, è possibile optare per un corso differente, da 20 ore settimanali, con lezioni di lingua in termini accademici e di Social Skills, per lo sviluppo di un'attitudine professionale. Sono previste sessioni con professionisti provenienti dal panorama locale del mondo business e si lavorerà ad un progetto che troverà continuità nelle visite a luoghi tematici. Gli studenti avranno l'opportunità di incrementare le abilità di lettura, scrittura, comunicazione, oltre a lavorare sulle tecniche per una presentazione al pubblico.
Ogni settimana almeno un'escursione di un'intera giornata
(es. Londra, Bristol, Oxford, Salisbury e Stonehenge, Warwick)
e due di mezza giornata
(es. Bath, Wookey Hole Caves, Bristol Zoo, Cheddar Gorge, Wells).
Full Multi Activity Programme
: il programma didattico e le escursioni sono arricchite da un ricchissimo programma con attività quali: badminton, basketball, cricket, football, rugby, squash, salsa, danza, swimming, table tennis, tennis, pallavolo, arts and crafts, cookery, digital photography, pool parties, barbecue, e tante altre.
Attività Serali:
attività interdisciplinari, di giochi e feste, e l'apprendimento della lingua continua fino all'ora del riposo (talent show, film night, discoteca, giochi …).
La Sistemazione
In College: sistemazione all'interno del campus, in camere singole o doppie, con alcune triple o dormitori (4-6 studenti). È previsto un bagno ogni 5-6 studenti. Il trattamento è di pensione completa, con pranzo al sacco durante le escursioni e possibilità per diete particolari (es. vegetariani).
Date e Costi
Età: 12-17 anni (13-17 per Leaders Of Tomorrow)
Arr. / Part: Mer. / Mer.
Periodo: 12 Luglio - 9 Agosto 2023 (min. 2 - max. 4 settimane) - disponibilità rimasta dal 12-26 Luglio e dal 26 Luglio-9 Agosto

Summer Course + Harry Potter 12 -26 luglio | 26 luglio - 9 agosto
Leaders of Tomorrow 12 -26 luglio | 26 luglio - 9 agosto
Quota di Partecipazione 2023: € 2.920,00 (corso base) / € 3.700,00 (Leaders Of Tomorrow)
Suppl. Harry Potter (possibile solo con il corso base): £120,00 /week
Il Soggiorno Studio TSA comprende:
Corso di 2 settimane x 15 ore/week (20 ore/week per Leaders Of Tomorrow)
Test iniziale e rilascio del Certificato di Fine Corso
Materiali didattici
Escursioni ed attività come descritto
Sistemazione in College
Trattamento di Pensione Completa
Supervisione 24h da tutor preposti
Assicurazione medico-bagaglio
Assistenza 24h TSA
La quota non comprende:
Volo aereo e Transfer (su richiesta)
Quota servizi e supporto TSA €130,00
---
Immagini della scuola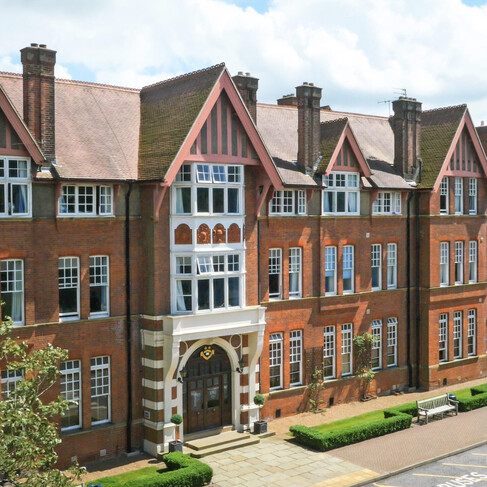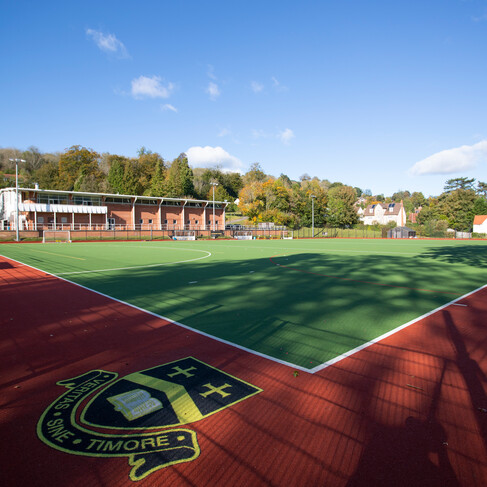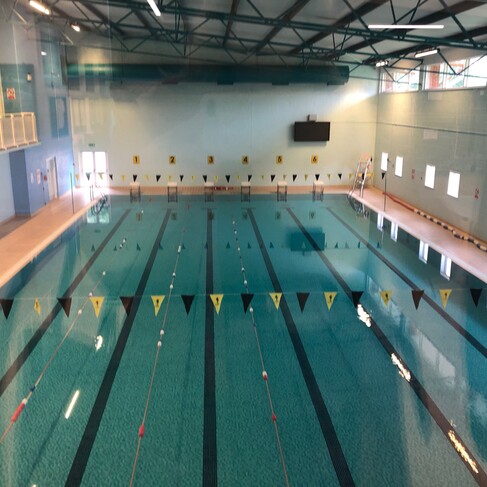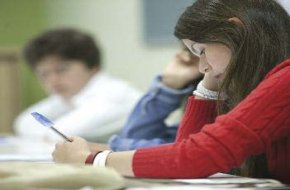 Informazioni su Surrey
Il Surrey è una contea dell'Inghilterra sud orientale densamente popolata a causa della stretta vicinanza a Londra ed è la contea con più zone boschive di tutta la Gran Bretagna. Il paesaggio è caratterizzato da un territorio pianeggiante con distese di brughiera, parchi e boschi alternati da costruzioni tipiche inglesi.
Location
Harestone Valley Road, Caterham, Surrey CR3 6YA
mappa