---
Juillard School
La Scuola
La Juilliard School è una delle principali scuole di arti, musica e spettacolo del mondo. La scuola è all'interno del Lincoln Center of Performing Arts nel cuore di New York City. Gli studenti possono aderire anche a tutti i programmi culturali che il centro offre. L'indirizzo della scuola è 70 Lincoln Center Plaza New York, NY 10023 USA.
Corsi e Attività
I corsi si pongono l'obiettivo di insegnare la lingua in modo efficace, ponendo la comunicazione e l'espressione di sé al centro di ogni attività. Tutti gli insegnanti sono madrelingua laureati con certificazione specifica per l'insegnamento a studenti non madrelingua inglese.
Summer in New York City: la Juilliard School offre un programma studio estivo di 3 settimane con 16 lezioni di General English da 50 minuti l'una a settimana. Il corso copre le quattro abilità linguistiche (reading, listening, writing and oral production) insieme a un approfondimento di vocabolario e discussioni di classe, come anche lezioni a tema sulla cultura Americana.
Full Multi-Activity Program con 3 escursioni a settimana incluse: sono organizzate visite al Museum of Modern Art, tour del Financial District, Greenwich Village, le United Nations, Museum of the Moving Image, lo Smithsonian Museum of the American Indian, Six Flags, 9/11 Memorial e altro.
La Sistemazione
Residence: La sistemazione è prevista in camera doppia all'interno del residence del campus. Il trattamento è di pensione completa con colazione, pranzo e cena tutti i giorni.
Famiglia: La sistemazione è prevista in camera singola con trattamento di prima colazione. Le famiglie sono tutte altamente selezionate e tutte a Manhattan.
Date e Costi
Età: 17+ anni
Arr. / Part. - Dom. / Sab.
Periodi: 14 Luglio - 3 Agosto 2019
Quota di Partecipazione: € 4.870,00
Il Soggiorno Studio TSA comprende:
Corso di 3 settimane x 16 lezioni/week
Materiali didattici
Test iniziale e rilascio del Certificato
Sistemazione in College
Trattamento di Pensione Completa
Assicurazione medico-bagaglio di base
Assistenza 24h TSA
Transfer in USA nei giorni, orari ed aeroporti previsti
La quota non comprende (su richiesta):
Volo aereo, ESTA e Visti
Estensione massimali assicurazione
Foto
Video
---
Immagini della scuola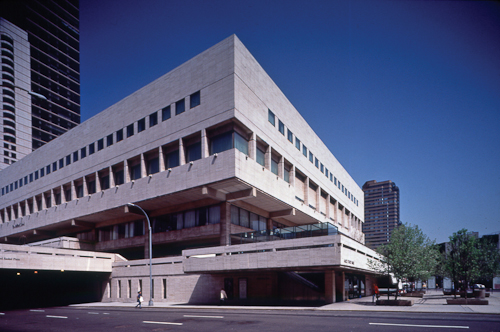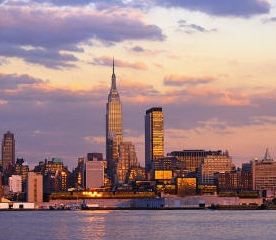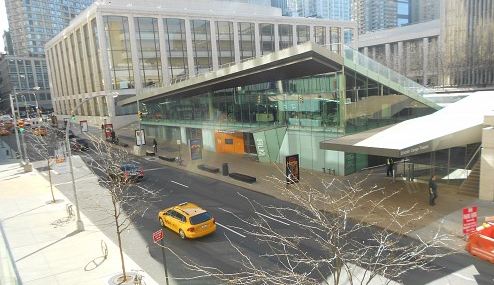 Informazioni su New York
New York annovera 8 milioni di abitanti, ed è la metropoli per eccellenza, certamente una fra le città più importanti del mondo ed uno dei maggiori centri finanziari USA. New York è situata sulla costa orientale dell'America settentrionale, alla foce del fiume Hudson, e pulsa di vitalità, di arte e di modernità. Un'esperienza linguistica a New York è unica ed indelebile: l'energia della città rimarrà per sempre nel nostro cuore, arricchiti da una cultura al contempo americana ed espressione di tutto il mondo.
Location
70 Lincoln Center Plaza, New York, 10023
mappa