---
Dulwich Boarding School












Il College
La Dulwich Boarding School, fondata nel 1619, è famosa per aver avuto come studente Pelham Grenville Wodehouse. A soli 10 Km da Londra, la scuola è circondata da meravigliosi campi e parchi ed è caratterizzata da un'imponente struttura: annovera prestigiose attrezzature sportive come piscina indoor, palestre, campi da tennis, badminton, basket e sala per danza. Le aule sono moderne, luminose ed accoglienti. A Dulwich tutto è allo stato dell'arte: un invito ad imparare la lingua e conoscere ragazzi da tutto il mondo.
Corsi e Attività
La lingua viene appresa attraverso esperienze concrete e fortemente comunicative: al mattino attività d'aula in classi internazionali, al pomeriggio e alla sera un ricco programma di coinvolgenti attività interdisciplinari, arricchite da escursioni alla scoperta di luoghi e città interessanti e prestigiosi.
Caratteristiche del Corso:
Corso di Lingua Inglese da 21 (15 + 6) ore la settimana (12-17 anni): il corso si articola in 15 ore di Inglese Generale e approfondimento delle quattro abilità linguistiche (scrittura, lettura, ascolto e produzione orale) a cui si aggiungono 6 ore di "Language Activities" (Journalism, Creative Writing/Story Telling, Vlogging, Cookery, Drama, Arts & Crafts). Sono inoltre previste 6 ore di sport misti a settimana.
English Plus Theatre & Dance (12-17 anni): in alternativa al programma classico, è possibile optare per questo programma che combina 15 ore di Inglese Generale a 12 ore di Performing Arts (Teatro, Canto e Danza).
Intensive IELTS Exam Preparation (14-17 anni - livello minimo B2).
Global Young Leaders (14-17 anni - livello minimo B2): 15 ore di Dibattito + 15 ore di seminari incentrati sulla Politica, la Filosofia e l'Economia.
Full Multi Activity Programme
: l'apprendimento è continuo e tante sono le attività proposte, sia interdisciplinari che sportive, perché è proprio attraverso l'uso diretto e coinvolgente della lingua inglese che si "impara a parlare l'inglese" come la lingua madre, ed i nostri pensieri trovano espressione in modo naturale. Per il programma classico sono previste 6 ore di sport a settimana a scelta tra: Badminton, Basket, Ping-Pong, Danza, Pallavolo, Nuoto, Calcio, Aerobica, Tennis, altro.
Ogni settimana due escursioni di un'intera giornata
(es. Buckingham Palace, Shakespeare's Globe Theatre, The National Gallery, The Tower, The House of Parliament e altri luoghi di interesse come Brighton, Cambridge, Leeds Castle, Oxford, altro).
Attività Serali
: attività interdisciplinari di giochi e feste, e l'apprendimento della lingua continua fino all'ora del riposo: disco, quiz, karaoke, BBQ, film, fashion show, caccia al tesoro.
Theatre & Dance Academy
Il corso Performing Arts è dedicato a ragazzi e ragazze con interesse nel teatro e che desiderino sviluppare le Leggi di più proprie abilità di recitazione, di canto e anche di danza collegata al repertorio teatrale. Il corso è rivolto a studenti di differente livello, inclusi i principianti: prevede 12 ore la settimana suddivise in quattro pomeriggi, ed è tenuto da insegnanti altamente qualificati ed esperti nella propria materia. Durante il corso si andrà vedere uno Show in un teatro del West End di Londra. Al termine del programma è inoltre prevista una performance di fronte ai compagni.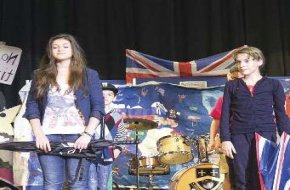 Global Young Leaders
Global Young Leaders - (14-17 anni - livello min. B2): 15 ore di Dibattito per sviluppare l'espressione in lingua Leggi di più inglese, l'argomentazione e il pensiero critico + 15 ore di seminari incentrati sulla Politica, la Filosofia e l'Economia; gli studenti prepareranno un saggio su una materia a scelta, utile per prepararsi per la scrittura accademica e l'International Baccalaureate. Gli studenti avranno inoltre la possibilità di frequentare una sessione introduttiva sulla vita universitaria nel Regno Unito, partecipare a colloqui di prova e ricevere consigli su come scrivere il proprio "personal statement".
IELTS Exam Preparation
IELTS Exam Preparation (2 o 3 settimane, 14-17 anni - livello min. B2): corso intensivo da 24 ore di lezione Leggi di più
La Sistemazione
In College: sistemazione in camere singole, doppie o triple con bagno privato. Il trattamento è di pensione completa.
Date e Costi
Età: 12-17 anni (vedi specifiche corsi)
Arr. / Part. - Lun. / Lun.
Periodo: 06- 20 Luglio; 20 Luglio - 03 Agosto; English Plus Activity anche 27 Luglio-10 Agosto 2020
English Plus Activity: 1+ settimane
English Plus Theatre & Dance/Global Young Leaders: solo 2 settimane
IELTS Exam Preparation: 2 o 3 settimane
Quota di Partecipazione*: € 3.630,00 (Global Young Leaders € 3.810,00; IELTS 3 sett.: € 5.430,00)
Extra: esame IELTS £300,00
Il Soggiorno Studio TSA comprende:
Corso di 2 o 3 settimane
Materiali didattici
Escursioni ed attività pomeridiane/serali come programma
Test iniziale e rilascio del Certificato
Sistemazione in College
Trattamento di Pensione Completa
Supervisione 24h da tutor preposti
Assicurazione medico-bagaglio
Assistenza 24h TSA
Transfer in UK nei giorni, orari ed aeroporti previsti
La quota non comprende:
Volo aereo (su richiesta)
Quota servizi e supporto TSA € 130,00
*verificare disponibilità
---
Immagini della scuola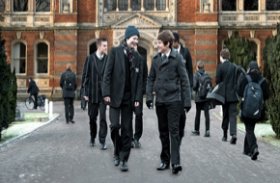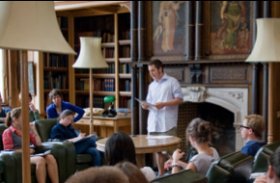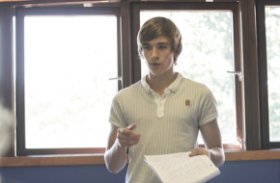 Informazioni su Londra
Londra, la capitale del Regno Unito, è una metropoli multietnica, una città con enorme influenza nei campi della cultura, della comunicazione, della politica, dell'economia e dell'arte. A Londra hanno sede numerose istituzioni ed organizzazioni internazionali, a conferma del suo ruolo mondiale. Vi si trovano importanti musei, teatri e sale da concerto.
Location
Dulwich Common, Dulwich, London, SE21 7LD
mappa