---
Wilbraham and Monson Academy



La Scuola
La Boarding School Wilbraham and Monson Academy è una scuola di rara bellezza e unica negli Stati Uniti: fondata nel 1804 è la Boarding School più antica di tutti gli States, a 80' in auto dal centro di Boston. La scuola ha come motto: "To honor right living achieved and to keep high purpose glowing in the soul of youth" (Per onorare ciò che si persegue vivendo in modo corretto e mantenere alto lo splendore nell'anima della giovinezza) e questo si riflette in ogni approccio accademico, sportivo ed educativo della scuola. La Wilbraham and Monson Academy offre tutto allo stato dell'arte: le aule sono bellissime, moderne e accoglienti e le attrezzature sportive lasciano stupefatti studenti e visitatori: la scuola annovera campi da baseball, percorsi e campi per atletica, palestre, fitness center, una piscina, un campo da rugby, campi da tennis, studio per danza. Gli studenti si troveranno in un ambiente ricco, caldo e motivante e il percorso di studio sarà connotato da innumerevoli elementi che contribuiranno ad arricchire l'esperienza linguistica e culturale degli studenti.
Corsi e Attività
La lingua viene appresa attraverso esperienze concrete e fortemente comunicative: al mattino attività d'aula in classi internazionali, al pomeriggio e alla sera un ricco programma di coinvolgenti attività interdisciplinari, arricchite da escursioni alla scoperta di città e luoghi interessanti e prestigiosi.

il Corso di Inglese è molto intensivo e prevede 35 ore la settimana, 7 ore al giorno. La prima parte delle lezioni si svolgono dalle 8:30 alle 11:30 e prevedono workshop in:

Ceramics (week 1)
Darkroom to Lightroom Photography (week 2 e 3)
Make it Move Robotics (week 4 e 5)
FBI (Finance, Business, Investing) (week 4 e 5)
Leadership/Public Speaking (week 6)
Dopo un'ora di pausa, nella seconda parte delle lezioni che si svolgono dalle 12:30 alle 16:30, è previsto il consolidamento della lingua Inglese attraverso le quattro abilità della lingua inglese (reading writing listening and speaking).
Attività Serali: l'apprendimento della lingua continua di sera con un ricchissimo programma di attività, come bowling, concerti, calcio, frisbee, basket, danza e nuoto. Agli studenti piace anche molto la parte dello story telling prima che si spengano le luci per il riposo notturno.
Escursioni: durante il weekend si visita Boston, I College Universitari, il Berkshire, i Musei e altro.
La Sistemazione
La sistemazione è prevista on campus. Le camere sono doppie, moderne ed accoglienti. Il trattamento è di pensione completa.
Date e Costi
Età: 12-16 anni
Arr. / Part. - Dom. / Sab.
Periodo: 21 Giugno - 01 Agosto 2020
Quota di Partecipazione*: € 5.970,00
Il Soggiorno Studio TSA comprende:
Corso di 3 settimane
Materiali didattici
Escursioni ed attività pomeridiane/serali come programma
Test iniziale e rilascio del Certificato di fine corso
Sistemazione in College
Trattamento di Pensione Completa
Supervisione 24h da tutor preposti
Assicurazione medica USA
Assistenza 24h TSA
Transfer in USA nei giorni, orari ed aeroporti previsti
La quota non comprende:
Volo aereo, Transfer se non indicato, ESTA e Visti (su richiesta)
Quota servizi e supporto TSA € 130,00
*verifica disponibilità
---
Immagini della scuola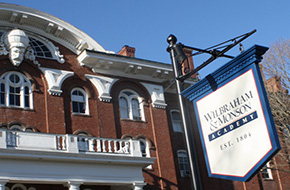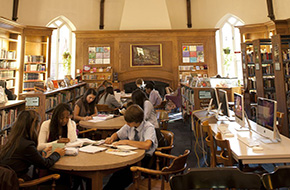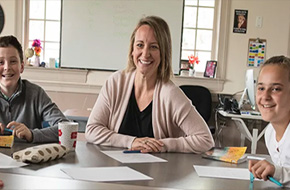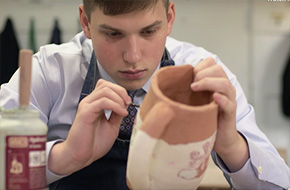 Informazioni su Boston
Boston è ricca di storia e custode di un patrimonio architettonico straordinario. A Boston ebbe inizio la storia degli Stati Uniti d'America. La città annovera più di 60 College ed Università ed è la città Universitaria per eccellenza. In estate Boston ospita innumerevoli concerti e festival: le strade diventano vivaci e gioiose, punto d'incontro di artisti e musicisti. È anche un centro per gli appassionati dello sport: partite di baseball, pallacanestro e football americano.
Location
23 Main Street Wilbraham, MA 01095
mappa