---
Queen Ethelburga's Boarding School





Il College
Lo storico ed affascinante Queen Ehtelburga's rappresenta uno dei college più caratteristici del Regno Unito. La modernità degli interni abbraccia perfettamente lo stile antico e tradizionale degli edifici e del dormitorio, creando un' atmosfera unica. Si trova nelle campagne di York, a circa 30 minuti dal centro, ed offre un ambiente naturale e protetto immerso in 100 acri di terreno. Il centro dispone inoltre di un campo da calcio regolamentare.
Corsi e Attività
I corsi si pongono l'obiettivo di insegnare in modo efficace, ponendo la comunicazione e l'espressione di sé al centro di ogni attività. Tutti gli insegnanti sono madrelingua laureati con certificazione specifica per l'insegnamento a studenti non madrelingua inglese.
Il Corso di Inglese: The Creative Study Programme ha come obiettivo lo sviluppo di abilità utili ad una possibile carriera e nella vita come autonomia di apprendimento, sensibilità culturale e la sicurezza espressiva. Gli studenti prendono parte a lavori di gruppo creativi e di collaborazione come presentazioni, imprenditorialità, giornalismo, pubblicità, teatro, arte/letteratura e scrittura creativa.
Il corso si articola come segue per un totale di 30 ore settimanali:
Creative Projects - per sviluppare la creatività, il lavoro di squadra e le abilità di presentazione utilizzando differenti mezzi quali pecha kucha, video reporting e blog;
Life and Career Skills - pensiero critico, global competency, social literacy, ecc.;
English Language in Use - analisi della lingua Inglese partendo da un video o un testo, per un potenziamento lessicale e per comprendere la corretta sintassi grammaticale ed il registro utilizzati nei vari contesti, per poi mettersi alla prova con propri scritti o enunciati.
Measuring Progress - tutti gli studenti creano un proprio portfolio per incoraggiare l'apprendimento, l'auto-valutazione e la riflessione; sono inoltre previste sessioni individuali con un insegnante per monitorare il proprio progresso;
Cultural Awareness - parte dedicata alla comprensione degli aspetti culturali con lavoro incentrato su ricerca e confronto rispetto ad un luogo reale, nel quale è prevista l'escursione settimanale pomeridiana di mezza giornata per raccogliere materiale di studio direttamente sul luogo di interesse;
Full Multi Activity Programme: calcio, sport di squadra studenti contro insegnanti, attività creative come moda, musica, partite a carte, caccia al tesoro.
Ogni settimana un'escursione di una mezza giornata ed una di un'intera giornata: al pomeriggio del mercoledì gita a sfondo culturale nel luogo di ricerca relativo alla parte "Cultural Awareness" del corso, mentre nel fine settimana città esterne come Whitby, Manchester, Liverpool.
Attività serali: affinché l'apprendimento prosegua anche nelle serate, vengono organizzate molteplici attività a sfondo culturale o sportivo, per esempio quiz, film, giochi di gruppo, talent show, karaoke.
La Sistemazione
In College: dormitori da 4 a 6 studenti (maschi e femmine separati), con internazionalità garantita e totale supervisione da parte dello staff. Il trattamento è di pensione completa.
Date e Costi
Età: 11-12 e 13-17 anni
Arr. / Part. - Dom. / Sab.
Periodo (1+ settimane): 28 Giugno - 25 Luglio 2020
Quota di Partecipazione*: € 3.440,00
Il Soggiorno Studio TSA comprende:
Corso di 2 settimane x 30 ore/week
Materiali didattici
Test iniziale e rilascio del Certificato di fine corso
Sistemazione in College
Trattamento di Pensione Completa
Assicurazione medico-bagaglio
Assistenza 24h TSA
Transfer in UK nei giorni, orari ed aeroporti previsti
La quota non comprende:
Volo aereo (su richiesta)
Quota servizi e supporto TSA € 130,00
*verificare disponibilità
---
Immagini della scuola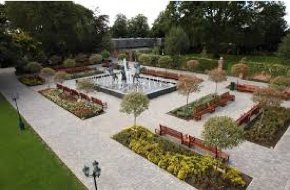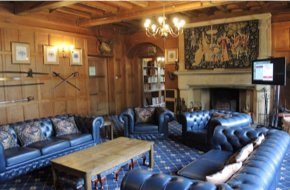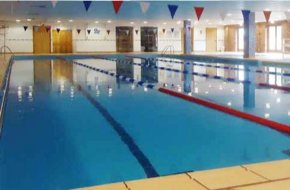 Informazioni su York
York è una cittadina antichissima del nord-est dell'Inghilterra. Conserva le mura antiche che fanno da contorno alle stradine ciottolose del centro, sede di affascinanti negozietti e café. Artisticamente, oltre ai musei, spicca la cattedrale di York Minster.
Location
Thorpe Underwood Estate, Thorpe Green Ln, York YO26 9SS
mappa