o
---
Millfield Boarding School - Street




















Il College
La Millfiled Boarding School è una delle scuole TOP dell'Inghilterra, caratterizzata da una particolare bellezza e circondata da 100 acri di natura mozzafiato, a breve distanza da Bath, Glastonbury e Wells. La scuola vanta un'importante nomea in ambito accademico, artistico e sportivo, sia per l'elevatissima preparazione degli istruttori che per le strutture allo stato dell'arte, come la biblioteca che ha vinto un prestigioso premio, il centro di ricerca, il centro delle arti, i laboratori di matematica, il teatro con una capienza di 500 posti, il Design&Technology centre, la scuola di musica con la sua Concert Hall che può accogliere fino a 350 persone. Si aggiungono il centro di equitazione con 50 cavalli, la piscina olimpionica, il percorso di atletica in tartan, campi sportivi, un green per esercitarsi nel golf e campi da tennis al coperto. Le aule sono allo stato dell'arte, equipaggiate secondo le più moderne metodologie di apprendimento.
Music Academy
Il corso di Rock a Millfield è definito "Are you ready to rock?" e prevede lo studio della teoria e sua applicazione, la scrittura di testi e un programma di "work and perfom as a band". Tutti i maestri sono esperti e si pongono come obiettivo di sviluppare negli studenti sicurezza, spontaneità ed ispirazione, in modo tale che la musica diventi una naturale espressione di se stessi. Gli studenti, sentendosi liberi di esprimersi, acquisteranno al contempo vivacità e spontaneità di dialogo in Inglese, e la musica verrà vissuta e rappresenterà un elemento di coesione ed unione per ragazzi provenienti da tutto il mondo.
Corso di Inglese e Attività:
Corso di Lingua Inglese da 15 ore a settimana: English Language Tuition prevede 15 ore di lezioni finalizzate ad apprendere e migliorare le quattro abilità linguistiche (scritto, parlato, ascolto e lettura), con particolare enfasi sulle abilità espressive orali e scritte
Mid-afternoon Clubs: terminate le attività didattiche di base, gli studenti partecipano ai club che prevedono attività di gruppo come ad esempio frisbee, yoga, fitness, climbing, creazione di poster o di gioielli, abilità circensi, altro.
Attività Serali: è previsto un ricchissimo programma di attività come il talent show, discoteca, swimming Gala, Mr and Mrs Millfield, altro.
Ogni settimana un'escursione di un'intera giornata (es. parchi a tema, città come Oxford, Exeter, Bath, Bristol, Bournemouth) e un'escursione di mezza giornata (River Punting, Warner Bros Studios a Londra, Glastonbury, Wells).
La Sistemazione
In College: sistemazione in camere singole con bagno, oppure in doppie, triple o quadruple. Il trattamento è di pensione completa.
Date e Costi
Età: 12-17 anni
Arr. / Part. - Dom. / Dom.
Periodo: 08 - 22 Luglio 2018
22 Luglio - 5 Agosto 2018
05 - 19 Agosto 2018
Quota di Partecipazione: € 2.980,00
Il Soggiorno Studio TSA comprende:
Corso di 2 settimane x 15 lezioni/week + Musica
Kit TSA e Materiali didattici
Escursioni ed attività pomeridiane/serali come da programma
Test iniziale e finale, rilascio del Certificato
Sistemazione in College
Trattamento di Pensione Completa
Supervisione 24h da tutor preposti
Assicurazione medico-bagaglio
Assistenza 24h TSA
*verificare disponibilità
---
Immagini della scuola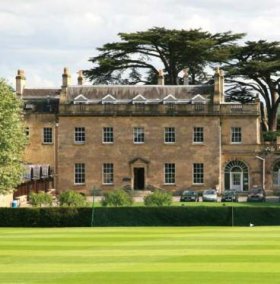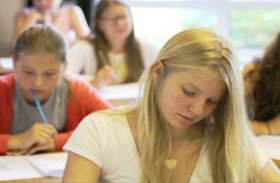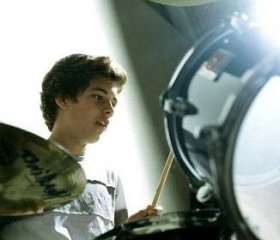 Informazioni su Somerset
La bellissima contea del Somerset è bagnata a nord dal Canale di Bristol e confina a nord con le contee di Bristol e del Gloucestershire, ad est con il Wiltshire, a sud-est con il Dorset e a sud-ovest e a ovest con il Devon.
Location
Butleigh Road, Street, BA16 0YD
mappa