---
Cobham International School










Il College
ACS Cobham si trova in una proprietà privata a 24km dal centro di Londra, circondata da uno splendido paesaggio di campagna, è vicina a tutte le attrazioni della città. Il campus vanta 50 ettari di territorio e strutture d'eccellenza per lo studio e le attività creative, ricreative e sportive: campi da calcio, 6 campi da tennis "4 stagioni", uno stadio olimpico, sale da musica e danza, una piscina coperta 25 metri a 6 corsie, moderni campi da gioco e una palestra. E' inoltre presente un teatro da 500 posti a sedere, uno studio per le lezioni di drama e arte, un centro di "Interactive Learning" e aule computer. La nuova boarding house è modernamente arredata e offre una sistemazione allo stesso standard di un hotel.
Corsi e Attività
La lingua viene appresa attraverso esperienze concrete e fortemente comunicative: al mattino attività d'aula in classi internazionali, al pomeriggio e alla sera un ricco programma di coinvolgenti attività interdisciplinari, arricchite da escursioni alla scoperta di luoghi e città interessanti e prestigiosi.
Caratteristiche del Programma
Global Young Leaders
:
Corso di Inglese: 22.5 ore di lezione a settimana: La programmazione didattica prevede ore dedicate all'approfondimento di "core English Skills" e "Study Skills" come note-taking, active listening, interpretazione di dati e valutazione delle fonti. Particolare enfasi viene data alla capacità espressiva, grazie anche alla presenza di ragazzi inglesi che partecipano alla lezione*. Le lezioni sono arricchite dagli Enrichment Workshop (come ad es. Coding with Scratch) e progetti di ricerca pratici che sviluppano le abilità di presentazione. La parte fondamentale del corso sviluppa le capacità imprenditoriali, tecniche e creative attraverso tre argomenti chiave: "Young Entrepreneur", che include attività collaborative come ad esempio Model UN, public speaking, product development; "STEM (Science, Technology, Engineering and Maths)", attraverso sessioni pratiche e interattive (forensic science, 3D modelling, GPS tracking systems); "Creative Arts", attività come portrait painting, Radio Cobham, British play reading, e altro.
Ogni settimana due escursioni di un'intera giornata (es. Londra, Oxford, Bristol, Windsor Castle, Hampton Court Palace, theme park,...).
Full Multi Activity Programme: Basket, Cricket, Calcio, Mini Olimpics, Nuoto, Ping Pong, Tennis, e Pallavolo. Inoltre Arts and Crafts, Danza/Aerobica, Atletica, Musica, Design, Teatro, altro.
Attività Serali: attività ricreative, di giochi e feste, e l'apprendimento della lingua continua fino all'ora del riposo.
*TOP! English Student Host: ragazzi inglesi vivono con i ragazzi provenienti da tutto il mondo, partecipando alle attività sportive e artistiche ed alle lezioni, che così diventano più coinvolgenti e motivanti. Parlare in Inglese sarà naturale e spontaneo.
La Sistemazione
In College: le belle camere possono essere singole o doppie 'premium' con bagno privato. Il trattamento è di pensione completa.
Date e Costi
Età: 12-16 anni
Arr. / Part. - Sat. / Sat.
Periodo (2 o 4 settimane): 29 giugno - 13 luglio 2019; 13 luglio - 27 luglio 2019
Quota di Partecipazione*: € 3.290,00
Il Soggiorno Studio TSA comprende:
Corso di 2 settimane x 22.5 lezioni/week
Materiali didattici
Escursioni ed attività pomeridiane/serali come programma
Test iniziale e rilascio del Certificato
Sistemazione in College
Trattamento di Pensione Completa
Supervisione 24h da tutor preposti
Assicurazione medico-bagaglio
Assistenza 24h TSA
Transfer in UK nei giorni, orari ed aeroporti previsti
*verificare disponibilità
La quota non comprende (su richiesta):
---
Immagini della scuola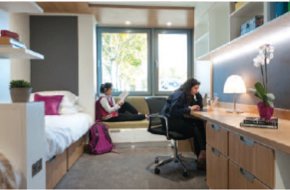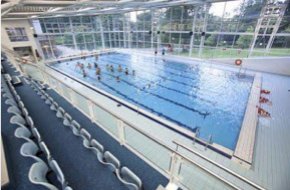 Informazioni su Cobham e Londra
Cobham si trova sud-ovest di Londra a cui è facilmente collegata dai mezzi di trasporto.
Londra, la capitale del Regno Unito, è una metropoli multietnica, una città con enorme influenza nei campi della cultura, della comunicazione, della politica, dell'economia e dell'arte. A Londra hanno sede numerose istituzioni ed organizzazioni internazionali, a conferma del suo ruolo mondiale. Vi si trovano importanti musei, teatri e sale da concerto.
Location
Portsmouth Rd, Hersham, Cobham KT11 1BL, Regno Unito
mappa