---
Great Ballard Boarding School









Il College
La Great Ballard Boarding School si trova a Eartham ed è circondata da 20 acri di parchi e campi sportivi. Tutto è allo stato dell'arte, dalle aule alle camere fino alla sala da pranzo. Anche le attrezzature sportive sono perfette: piscina riscaldata, campi da tennis, campo da calcio, campi sportivi per cricket ed atletica.
Corsi e Attività
La lingua viene appresa attraverso esperienze concrete e fortemente comunicative: al mattino attività d'aula in classi internazionali, al pomeriggio e alla sera un ricco programma di coinvolgenti attività interdisciplinari, arricchite da escursioni alla scoperta di luoghi e città interessanti e prestigiosi.
Corso di Inglese Generale da 18 ore alla settimana: Gli studenti frequentano il corso English Language Tuition, finalizzato all'apprendimento e miglioramento delle quattro abilità linguistiche (scritto, parlato, ascolto e lettura) con particolare enfasi alle abilità comunicative e di interazione. Il timetable offre la possibilità di scegliere tra diversi workshop in base al proprio interesse (alcuni a pagamento): Tennis, Football, Ginnastica, Danza, Health and Fitness.
Academies (5 ore a settimana): al pomeriggio gli studenti possono dedicarsi ad un'attività specifica frequentando ore a scelta tra Football, Forest Camp (per la categoria Adventure) o Dance & Drama.
Full Multi Activity Programme: ogni pomeriggio, dopo le ore specializzate, i ragazzi sono coinvolti in attività sportive ed artistiche miste e libere (ampia scelta tra tennis, pallavolo, nuoto, badminton, cucina, arts and crafts, etc.) e uscite nelle cittadine vicine.
Ogni settimana un'escursione di un'intera giornata: in parchi a tema oppure in città come Londra, Brighton, Portsmouth.
Attività serali: è previsto un ricchissimo programma di attività come BBQs, Camp Fire, Disco Nights, Caccia al tesoro, International Quiz, Karaoke, altro.
Football Academy
Gli studenti che amano il calcio, possono prendere parte agli allenamenti guidati da coach professionisti per un Leggi di più
Forest Camp Academy
Dall'aula si prosegue l'apprendimento in esterna, in particolare nella magnifica atmosfera forestale; gli studenti Leggi di più
Dance & Drama Academy
In pieno stile moderno, la danza, una delle arti più espressive di corpo e mente combinati insieme, incontra il teatro, Leggi di più
La Sistemazione
In College: sistemazione in camere multiple con internazionalità garantita. Il trattamento è di pensione completa.
Date e Costi
Età: 8-13 anni
Arr. / Part. - Dom. / Dom.
Periodi 2020
2 settimane: 5-19 luglio; 19 luglio-2 agosto
3 settimane: 5-26 luglio
4 settimane: 5 luglio-2 agosto
Quota di Partecipazione*: € 2.980,00 (€ 2.780,00 19 Luglio-2 Agosto)
Il Soggiorno Studio TSA comprende:
Corso di 2 settimane x 18 lezioni/week
Materiali didattici
Test iniziale e rilascio del Certificato
Sistemazione in College
Trattamento Full Board
Assicurazione medico-bagaglio
Assistenza 24h TSA
Transfer in UK nei giorni, orari ed aeroporti previsti
*verificare disponibilità
La quota non comprende (su richiesta):
---
Immagini della scuola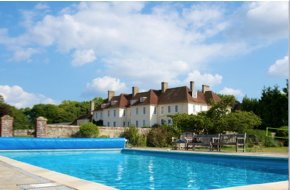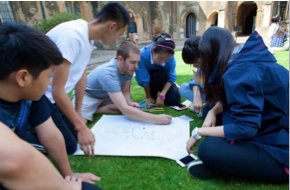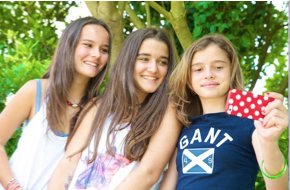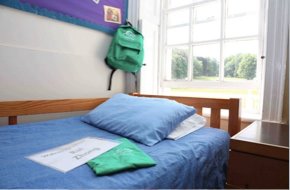 Informazioni su Chichester
Chichester, nota ai Romani come Noviomagus Reginorum, è una graziosa città, facilmente visitabile a piedi. E solo a piedi si arriva anche alla Cattedrale, conosciuta in Inghilterra per essere l'unica ad avere il Campanile separato dal resto della struttura, e sempre a piedi si possono scoprire il "Priory Park" e i sentieri quasi segreti che portano al Chiostro. Chichester è una città del Regno Unito, nella contea inglese del West Sussex.
Location
Eartham (Chichester) PO18 0LR
mappa