---
Great Ballard Boarding School







Il College
La Great Ballard Boarding School si trova a Eartham ed è circondata da 20 acri di parchi e campi sportivi. Tutto è allo stato dell'arte, dalle aule alle camere fino alla sala da pranzo. Anche le attrezzature sportive sono perfette: piscina riscaldata, campi da tennis, campo da calcio, campi sportivi per cricket ed atletica.
Corsi e Attività
La lingua viene appresa attraverso esperienze concrete e fortemente comunicative: al mattino attività d'aula in classi internazionali, al pomeriggio e alla sera un ricco programma di coinvolgenti attività interdisciplinari, arricchite da escursioni alla scoperta di luoghi e città interessanti e prestigiosi.
Corso di Inglese Generale da 18 ore alla settimana: Gli studenti frequentano il corso English Language Tuition, finalizzato all'apprendimento e miglioramento delle quattro abilità linguistiche (scritto, parlato, ascolto e lettura) con particolare enfasi alle abilità comunicative e di interazione. Il timetable offre la possibilità di scegliere tra diversi workshop in base al proprio interesse (alcuni a pagamento): Tennis, Football, Ginnastica, Danza, Health and Fitness.
Full Multi Activity Programme: ogni pomeriggio i ragazzi sono coinvolti in attività sportive ed artistiche (tennis, pallavolo, nuoto, badminton, cucina, arts and crafts) e uscite nelle cittadine vicine.
Ogni settimana un'escursione di un'intera giornata: in parchi a tema oppure in città come Londra, Brighton, Portsmouth.
Attività serali: è previsto un ricchissimo programma di attività come BBQs, Camp Fire, Disco Nights, Caccia al tesoro, International Quiz, Karaoke, altro.
La Sistemazione
In College: sistemazione in camere multiple con internazionalità garantita. Il trattamento è di pensione completa.
Date e Costi
Età: 8-13 anni
Arr. / Part. - Dom. / Dom.
Periodo (2+ settimane): 7 Luglio-4 Agosto 2019
Quota di Partecipazione*: € 2.950,00 (€ 2.720,00 21 Luglio-4 Agosto)
Il Soggiorno Studio TSA comprende:
Corso di 2 settimane x 18 lezioni/week
Materiali didattici
Test iniziale e rilascio del Certificato
Sistemazione in College
Trattamento Full Board
Assicurazione medico-bagaglio
Assistenza 24h TSA
Transfer in UK nei giorni, orari ed aeroporti previsti
*verificare disponibilità
La quota non comprende (su richiesta):
---
Immagini della scuola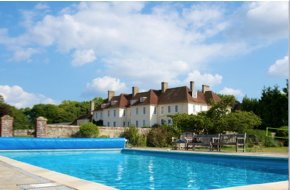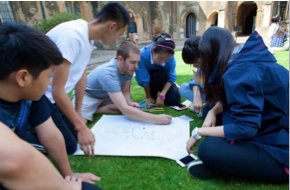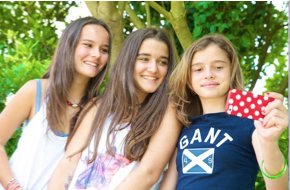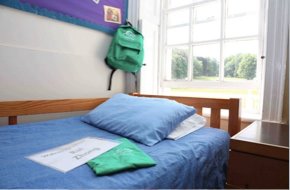 Informazioni su Chichester
Chichester, nota ai Romani come Noviomagus Reginorum, è una graziosa città, facilmente visitabile a piedi. E solo a piedi si arriva anche alla Cattedrale, conosciuta in Inghilterra per essere l'unica ad avere il Campanile separato dal resto della struttura, e sempre a piedi si possono scoprire il "Priory Park" e i sentieri quasi segreti che portano al Chiostro. Chichester è una città del Regno Unito, nella contea inglese del West Sussex.
Location
Eartham (Chichester) PO18 0LR
mappa