---
Magdalene College - Academic Programme







La Scuola
Il Magdalene College è stato fondato nel 1428 ed è uno dei College più antichi e più belli della Gran Bretagna, reso unico dal fatto che si estende lungo il fiume Cam ed è vicino al famoso ponte Magdalene. Qui il carismatico sapore antico si accosta al moderno, grazie al Cripps Court dove si trovano le camere ed alcune aule. La struttura annovera anche un auditorium, la famosa Pepys Library, una grande sala per socializzare e incantevoli campi sportivi. Gli studenti possono inoltre utilizzare la sala computer dotata di connessione wifi.
Corsi e Attività
I corsi si pongono l'obiettivo di insegnare la lingua in modo efficace, ponendo la comunicazione e l'espressione di sé al centro di ogni attività. Tutti gli insegnanti sono madrelingua laureati con certificazione specifica per l'insegnamento a studenti non madrelingua inglese.
Il Programma Didattico: denominato "Advanced Studies Programme" il corso ha la durata di due settimane ed è formato da 20 ore di Tutorial Subjects (2 materie) + Workshops e Master Classes. Richiede il livello minimo Advanced e sono presenti Studenti Inglesi ed Americani. È pensato per coloro che desiderino entrare in una Università Inglese, ma è ottimo anche per coloro che desiderino migliorare la competenza dell'Inglese attraverso lo studio di materie curriculari, scegliendo due materie tra i vari Tutorial Subjects disponibili: Politics and International Relations, International Business Management, Macro and Micro Economics, Marketing & Advertising, Psychology, Architecture, Introduction to International Law, Creative Writing, Societies & the Human Environment, Classical Civilisations, Applications of Engineering, Contemporary Literature, Physics, Chemistry Matters, Medical Biology, Advanced Mathematics. Oltre alle materie curricolari, gli studenti optano tra differenti Workshop creativi and Master Classes: Imprenditorialità, Giornalismo, Produzione Cinematografica, Teatro, Urban Sketching, Dibattiti, Introduction to UCAS, UK Undergraduate Experience e How to choose a Degree, Abilità di scrittura di Saggi, Colloqui, Presentazioni e Studio. E' inoltre possibile aggiungere alcune ore di preparazione agli esami IELTS o SAT.
Social Programme: i pomeriggi e le serate sono ricche di attività, sport e divertimento.
3 escursioni di un'intera giornata e una di mezza giornata nell'arco delle due settimane: in destinazioni come ad esempio Londra, Oxford, Brighton, Stratford, Windsor, Cambridge Science Park, Ely, Wimpole Hall, Warwick.
La Sistemazione
In College: sistemazione in camera singola, alcune con bagno privato. Il trattamento è di pensione completa.
Date e Costi
Età: 16-18 anni
Arr. / Part. - Dom. / Sab.
Periodo (2 o 4 settimane): 7-20 Luglio / 21 Luglio-3 Agosto 2019
Quota di Partecipazione*: € 3.690,00
Il Soggiorno Studio TSA comprende:
Corso di 2 settimane x 20 lezioni/settimana + Masterclass, Workshop e One-to-One
Materiali didattici
Test iniziale e rilascio del Certificato
Sistemazione in College
Trattamento di Pensione completa
Assicurazione medico-bagaglio
Assistenza 24h TSA
Transfer in UK nei giorni, orari ed aeroporti previsti
La quota non comprende (su richiesta):
*verificare disponibilità
---
Immagini della scuola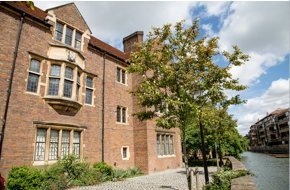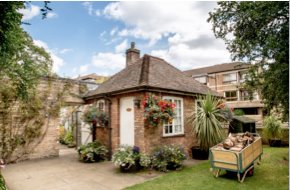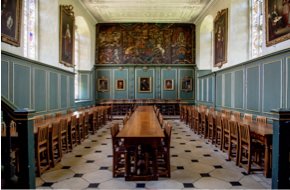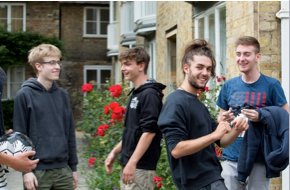 Informazioni su Cambridge
Città prestigiosa e rinomata nel mondo intero, sinonimo di eccellenza da più di 700 anni, è famosa in particolare per i suoi college universitari. La cittadina è tipica anche per i gondolieri, sotto il ponte dei Sospiri del St. John's College lungo il Cam, un fiume costeggiato da immensi prati fioriti.
Location
Magdalene Street CB3 0AG Cambridge
mappa