---
Fitzwilliam College


Il College
Il Fitzwilliam College fa parte dell'Università di Cambridge e sorge a breve distanza a piedi dal centro di Cambridge. Il College è stato costruito sul terreno di The Grove, edificio bellissimo del periodo Regency dove visse anche la moglie di Charles Darwin. Le aule sono modernissime, luminose, ampie ed accoglienti. Particolarmente bello è l'auditorio che rende le lezioni di Arte e Teatro particolarmente interessanti e coinvolgenti. Trovandosi a soli 15 minuti a piedi dal centro di Cambridge, gli studenti possono nei momenti liberi esplorare Cambridge.
Corsi e Attività
La lingua viene appresa attraverso esperienze concrete e fortemente comunicative: al mattino attività d'aula in classi internazionali, al pomeriggio e alla sera un ricco programma di coinvolgenti attività interdisciplinari, arricchite da escursioni alla scoperta di città e luoghi interessanti e prestigiosi.
Il Programma:
Intensive English in Cambridge (13-16 anni) prevede 25 ore di lezioni settimanali comprensive di progetti didattici specifici, con una programmazione intensiva mirata all'apprendimento efficace della lingua inglese dal livello pre-intermediate al Proficiency. L'obiettivo del corso è di sviluppare una maggior sicurezza nello scritto e nel parlato, aiutando gli studenti a raggiungere una padronanza nella lingua in situazioni reali. Lo studio della lingua Inglese si basa su di un syllabus che comprende infatti Language Study e Language In Use. Inoltre, si svolgono alcune lezioni a tema collegate alle escursioni del pomeriggio. Le lezioni sono completate dalle Academic Skills, ore specifiche di introduzione alle tecniche utili per lo svolgimento degli esami. L'apprendimento riguarda il parlato, lo scritto, la lettura e l'ascolto. Le lezioni permettono poi, ogni settimana, di focalizzarsi su materie a scelta (a rotazione - es. Creative Writing o IELTS preparation). Un elemento importante delle lezioni sono i Projects e Mini-Projects, che si pongono l'obiettivo di creare e trasmettere un atteggiamento collaborativo, i quali culminano al termine della settimana con una presentazione del lavoro svolto.
Ogni settimana due escursioni di un'intera giornata e un' escursione di una mezza giornata: come ad esempio Londra, Oxford, Thorpe Park.
Full Multi Activity Programme e Attività Serali: i pomeriggi e le serate sono ricchi di attività, sport e divertimento, come ad esempio Murder Mystery Night, The Cube, Get Your Own Back.
La Sistemazione
In College: sistemazione in camere singole, alcune con il bagno privato. Il trattamento è di pensione completa.
Date e Costi
Età
: 13-16 anni
Arr. / Part
. - Mar. / Mar.
Periodo
(1+ settimane): 5 luglio - 2 agosto 2022
Quota di Partecipazione
*: € 4.110,00
Il Soggiorno Studio TSA comprende:
Corso di 2 settimane x 25 lezioni/week
Materiali didattici
Escursioni ed attività pomeridiane/serali come programma
Test iniziale, rilascio del Certificato
Sistemazione in College
Trattamento di Pensione Completa
Supervisione 24h da tutor preposti
Assicurazione medico-bagaglio
Assistenza 24h TSA
Transfer in UK nei giorni, orari ed aeroporti previsti
La quota non comprende:

Volo aereo (su richiesta)

Quota servizi e supporto TSA € 130,00
*verificare disponibilità
---
Immagini della scuola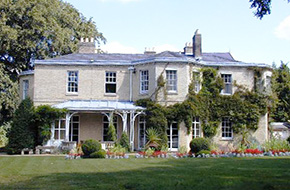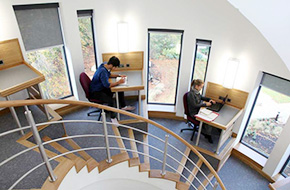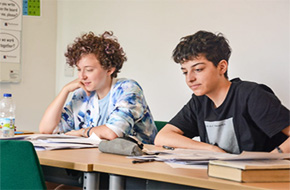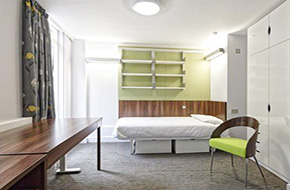 Informazioni su Cambridge
Cambridge è conosciuta in particolare per i suoi college universitari. Città prestigiosa e rinomata nel mondo intero, sinonimo di eccellenza da più di 700 anni. La cittadina è tipica anche per i gondolieri, sotto il ponte dei Sospiri del St. John's College lungo il Cam, un fiume costeggiato da immensi prati fioriti. Cambridge propone una scena culturale in espansione e vari festival estivi e un abbinamento unico tra architettura antica ed una vivace esperienza universitaria.
Location
Storey's Way, Cambridge CB3 0DG
mappa